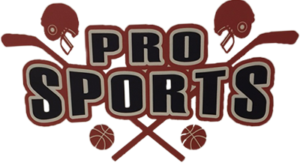 If you're looking for the best place in Raleigh to buy authentic, official  jerseys for your favorite teams look no further. We are the #1 sports apparel store in the Triangle Area.

Come see our selection of NFL, NHL, MLB, and NBA jerseys and t-shirts. We also carry gear for local and out-of-state colleges too.
You'll find a wide range of sizes from Men, Women, Youth, Kids, and Infant. We also carry sizes up to 4X.
In addition to apparel, you will find tons of different gifts and accessories at our jersey store. We have:
Frosty Mugs
Car Front Plates
Car License Frames
Coffee Mugs
Tumblers
Tobagans
Caps
Lanyards
Pint Glasses
Car Decals
Wall Decals
House Flags
Garden Flags
Bar Tools
Ear Buds
Lunch Boxes
Locker Room Signs
And much more. Drive over to our Triangle Towne Center location today to see everything we have to offer.
We are always getting new stuff in every week. If you don't see a certain jersey in the store, or any other item, ask us and we will see if we can custom order it for you.
Do you have any questions?
Call our Triangle Towne Center store at 919-621-8204.
Our Triangle Town Center Store Hours are found below:
You can also follow us on Facebook and Twitter here:
See Us Featured on WNCN News: